The DiamaPro Systems HGP-5 five inch hand polisher delivers best in class durability and performance. The HGP-5 can handle the most demanding grinding jobs. It has a 12.0 Amp AC/DC, 10,000 rpm motor which provides high speed for fast material removal. The keyless, adjustable guard provides tool free guard adjustments convenience and ease of use. The side handle is adjustable for left or right grips. It's light weight helps reduce user fatigue.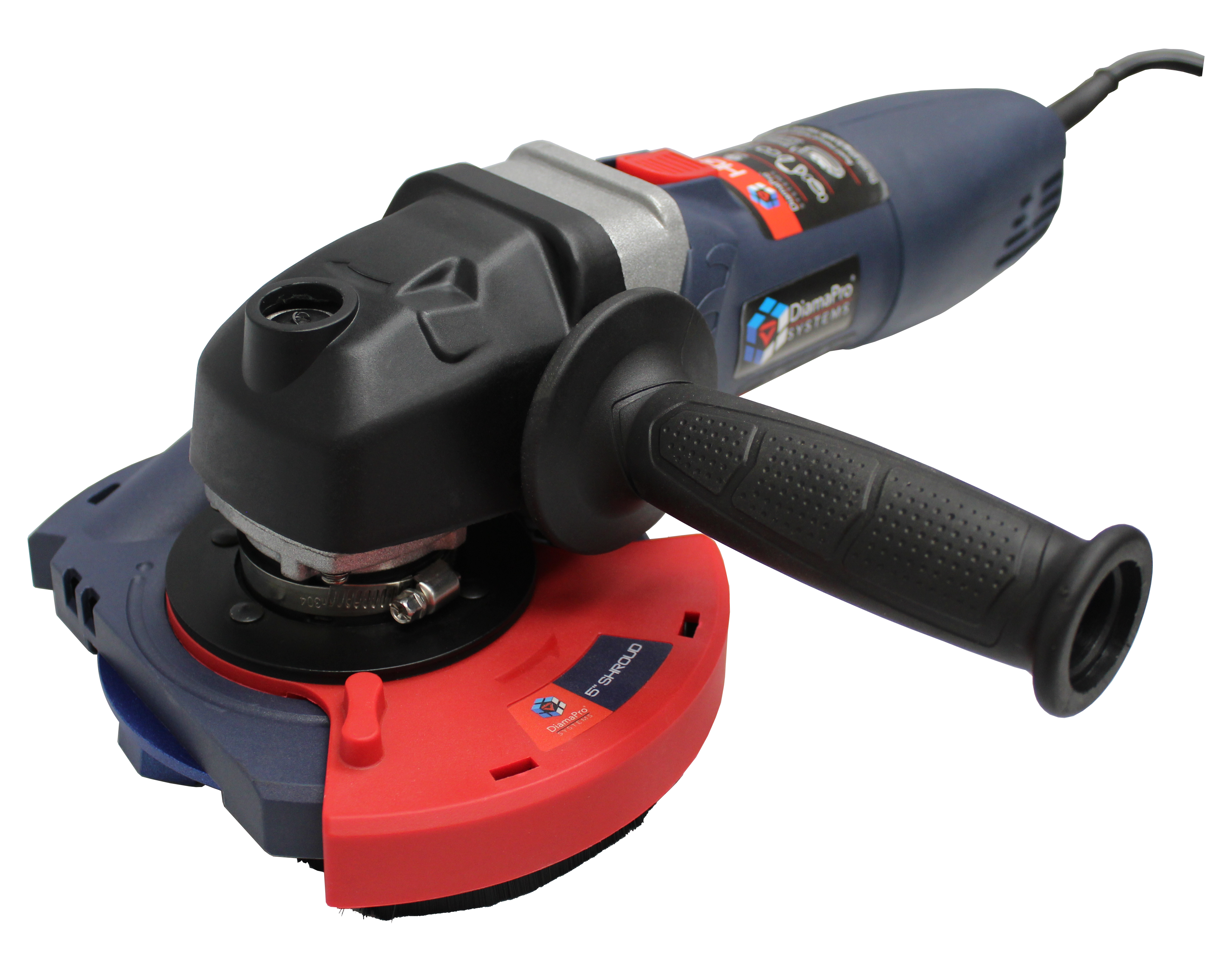 Benefits:
Superior performance
Comfortable and user friendly
Paddle grip with slide switch
Dial speed control for variable speeds
Perfect ergonomics thanks to a slim grip area for maximum control and easily working overhead
Front handle for safe and uniform guidance when polishing, adjustable without the need for tools
Light weight, ideal for sanding walls and ceilings
100% tool-free grinder n Easy changing of all accessories
Easy installation and adjustment of guard - no tools
We also have a huge selection of 5" DiamaPro Systems cup wheels. You will find a variety of concrete grinding cup wheel styles and grits for fast and aggressive wet or dry grinding applications on hard materials including concrete, stone, marble, or granite.